run in the library ... are you still here?
invitation, kindly way, users of this blog as soon as possible to get the must-have book that a fan wanted to publish my unknown, clearly in my honor.
this is not to say thank you, Mr. Aldo Bonomi.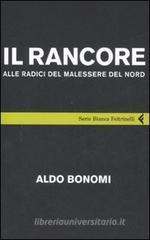 so Learn to buy, your still in my dirty south
ice .... .... Sudic ..... oh, well,
stinking car, and carry in this fog of shit that place is the north of Italy. no, Lucca center, if I say I am right.